Car Warning Lights Need Your Attention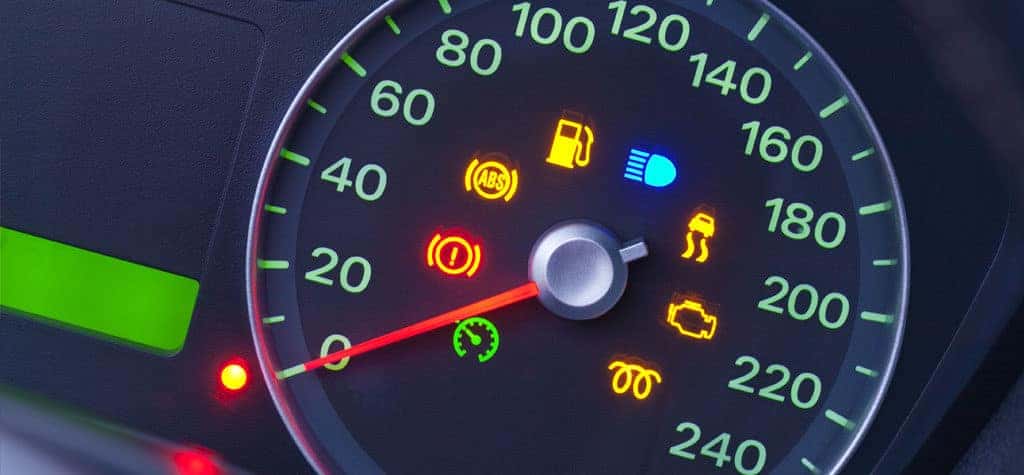 When it comes to knowing the warning signs, your vehicle provides you with many. You'll see something light up and that means it's time to take a close look, and bring it in to our Houston area service center. But, what do all those lights mean? We've highlighted a few that you should know.
Check engine light: This is the light that looks like an engine. When it comes on, you should make sure you stop in to a service center as soon as you can, as it could be a variety of issues, ranging from a loose gas cap to replacement of spark plugs, catalytic converter, and oxygen sensor.
Reduced power warning: This also looks like an engine, but has a downward arrow in the middle of it. With this, it's indicating that your engine computer has limited power output. Again, stopping into a service center right away is the best course of action.
Tire pressure monitoring system: This warning light is an exclamation point inside a tire, which is shape more like a horseshoe. It's pretty straightforward, the tire pressure in one of your tires is low, and needs to be brought back to optimal levels. You can do it by putting air in your tires with a gauge if you're comfortable with that, or again, seek out a service professional.
Brake system: This light is an exclamation point in a circle with two brackets around it. It could mean that your parking brake is on while you're driving and you need to move it to the off position, or it could mean that the braking system or brake fluid is low, or your ABS has an issue. Check your parking brake first, and if the light is still on, seek out a professional diagnosis.
Oil pressure warning: This is an oil can light, and when it stays lit, that means you have a loss of oil pressure, and you should immediately check your oil level and pressure.
You can learn more when you visit Team Gillman Mazda, as our service center would be happy to answer any questions you might have, and schedule an appointment for maintenance today.