Drive Safely When Heavy Rain Hits Houston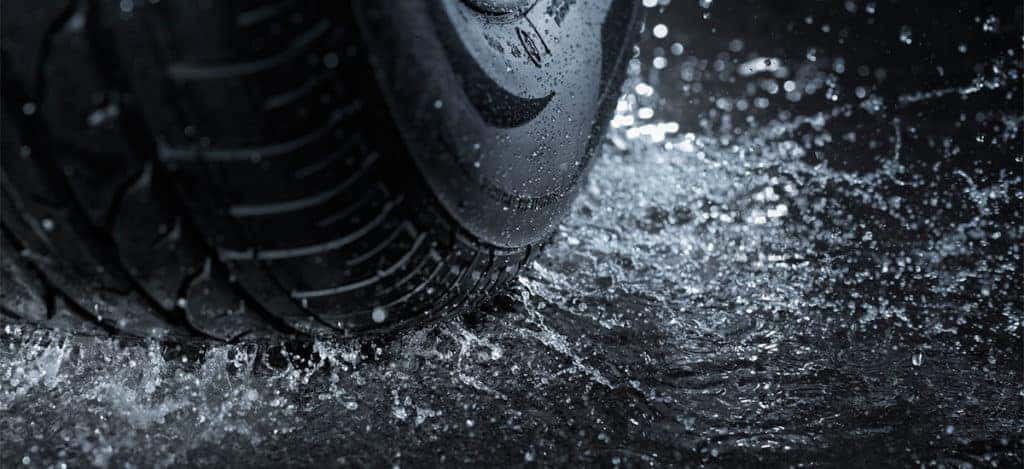 Heavy rainfall isn't the most common thing here in Houston, but when it happens, we all need to be prepared, which is why here at Team Gillman Mazda, we've prepared a list of things to do, and be aware of when heavy rain hits the area, and you're driving.
If you can, try and avoid driving in heavy rain, and be sure to check local forecasts and any warnings from the National Weather Service
When you drive slower and keep your distance, you'll have more control over your vehicle
Make sure your headlights are on, but not your high beams, which can distract you, or other drivers
Use your defrosters to keep out fog, and set the air conditioning to the fresh air setting on your vehicle
Remember that the start of the storm is when it can be most dangerous and slippery, as the water mixes with oils on the road
Make sure you don't hydroplane, which is when your vehicle loses contact with the road, and feels like it is floating. If this happens, keep calm, take your foot off the gas, and steer in a safe direction
You can avoid hydroplaning by slowing down, turning off cruise control, and avoiding sudden turning or braking
You're more likely to hydroplane on non-grooved asphalt roads, especially where there are tire ruts worn in, so be mindful of what type of road you are driving on, too
Any puddle could be a pothole, so approach them all with caution
Always avoid flooding roads, or roads with moving water, because that can cause many issues. It can damage your vehicle's electrical system, or engine, and remember, one foot of water can float some vehicles, and two feet of water can sweep vehicles away – including trucks and SUVs
If it ever gets too bad, find higher, safe ground, and wait out the storm
We hope these tips are beneficial to you, and if you'd like to learn more about safety in new Mazda, stop in and see us, and we'd be happy to answer questions and arrange test drives.